20% off on the first year of membership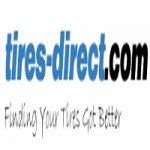 5% off all tires at tires-direct (Valid from 28th to 30th Oct)

10% OFF on Car Rental in Hawaii, Honolulu !

Hertz IT: Starting from 25 € Only
Spend Your Weekends in Italy, Starting from 25 € Only

Save 10% Sitewide at BestUsedTires.com!

Hertz FR: Enjoy 25 % Discount
Enjoy 25 % Discount on Car hire bookings made from 1 to 30 September 2015 on the rental between 1 September 2015 and 20 March 2016.

10% off Top Oil Eater Degreasers

Enjoy Free Shipping on all orders over $50 at SpinLife!


Budget Truck Rental: Save 20%
Save 20% on personal truck rentals picked up any day of the week. Available for pick up through May 31st, 2015.


Drivers Dream Days UK: Upto 40% OFF
Up to 40% OFF on all experiences.

Explore the beautiful landscapes of Ireland and enjoy 15% discount on your car rental from Avis.

Save $5/day, up to $20 off your Weekend Car Rentals

Save 5% on your next rental at Thrifty!